Unveil Smart Packaging and Logistics Trends at Sino-Pack 2019
Publish Date: 2018/07/31
In the age of internet, four major trends of personalized products, quick and reliable services, online shopping and environment protection are prevailing among consumers. Good support of packaging and logistics is essential for maintaining the sales and developing the businesses. With numerous types of products available in the market, packaging is definitely a crucial element which helps draw consumers' attention and increase impulse buying. Innovative and functional packaging can increase sales, protect products, as well as enhance brand awareness and status. A brand owner obtained a 5% sales increment by just changing the package of the drink. According to a survey, 79% of companies whose performance exceeded its targets have adopted strategy of customization.

Meanwhile, a rocketing growth in e-commerce has been recorded all over the world. E-commerce leading enterprise, Alibaba, has just announced the investment of RMB 100 billion in developing smart logistics backbone network and building logistics hubs in different places, to create automated warehouses for delivering goods to all parts of the world within 72 hours.

In the 26th China International Exhibition on Packaging Machinery and Materials (Sino-Pack 2019) to be held on 4-6 March 2019 in Area A, China Import and Export Fair Complex, Guangzhou, China, quality packaging solutions and comprehensive logistics equipment will be available for enterprises to reduce production cost and catch up with the smart production trend, in order to achieve a considerable market share in the highly competitive environment. Exhibitors will showcase a series of smart technologies for end-product industries of food, beverage, catering and takeaway, daily chemical, pharmaceuticals, courier and e-commerce as well as automobile. Furthermore, the eDelivery & Smart Logistics Zone will be set up in the fair, gathering intelligent equipment and robots from many outstanding logistics enterprises. In 2019, the fair will be expanded again to an area of 52,350 sq.m., with five interconnected halls located on the same floor at the first time. It is expected to have more than 700 exhibitors in six thematic zones, making this fair one of the most premium events in the packaging and logistics industries.

Smart Packaging: An Indispensable Business Condition
Smart packaging can help enterprises customize products, create brand value, enhance productivity and reduce production waste. Well-known packaging enterprises will display their packaging designs, technologies and production solutions in Sino-Pack 2019 as follows:
;

Cangzhou Eiahe Packing Machinery Co., Ltd.
Booth No.: 2.2C33
Eiahe is a provider of innovative packaging equipment and system solutions. It has been highly acclaimed with its superior products and professional services for more than a decade. Apart from designing and manufacturing state-of-the-art packaging equipment for leading brands in various industries around the world, it provides service of designing professional integrated systems and production lines. Eiahe is committed to providing the packaging industry with optimized packaging technology solutions that create great value for customers.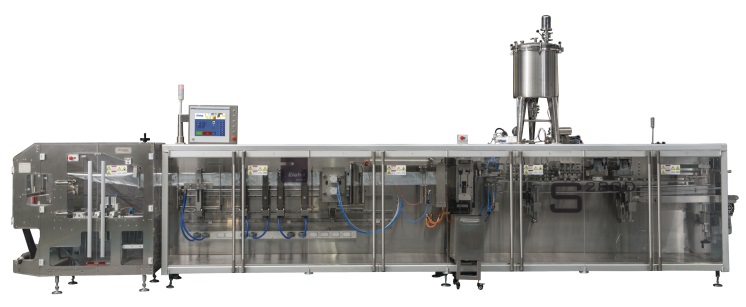 Hangzhou Zhongya Machinery Co., Ltd.
Booth No.: 1.2A57
Zhongya provides filling/sealing equipment, blow molding equipment and intelligent post-packaging equipment, etc. which are suitable for different liquid products. Zhongya's major customers are now dairy product producers. It is now developing towards packaging technologies for other liquid products, food, pharmaceuticals, electronics, etc.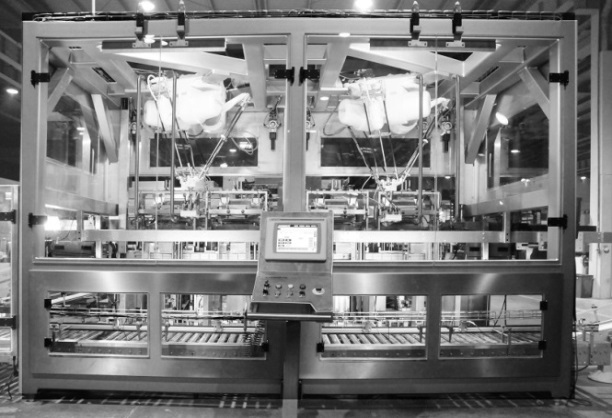 Hangzhou Youngsun Intelligent Equipment Co., Ltd.
Booth No.:1.2D33/2.2D17/3.2G19/4.2F17
Youngsun's business includes innovation and design, manufacturing, installation and technical services of packaging equipment and materials. They serve the customers with their vast technical knowledge.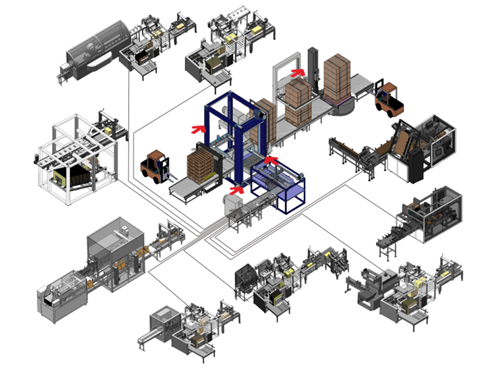 Intelligent Logistics: Supports the Development of E-commerce
E-commerce corporates are leveraging on intelligent logistics coupled with internet of things, big data, cloud computing and artificial intelligence, to provide consumers with best services and lower labor costs. In addition, in the face of limited land resources, they are gradually adopting smart storage methods to make full use of the warehouse space. In the eDelivery & Smart Logistics Zone of Sino-Pack 2019, e-commerce corporates and brand owners will find effective logistics equipment to improve their service quality, some of the exhibitors are listed below:

The European Pallet Association (EPAL) - China Licensed Enterprise Pavilion
Booth No.:4.2A49
The EPAL China Licensed Enterprise Pavilion will make its appearance in Sino-Pack 2019. EPAL is recognized as the world-class open pooling system of load carriers. It provides high-quality and recyclable logistics loaders to multinational companies with global businesses. It also sells, recycles, leases and exchanges new and second-hand pallets.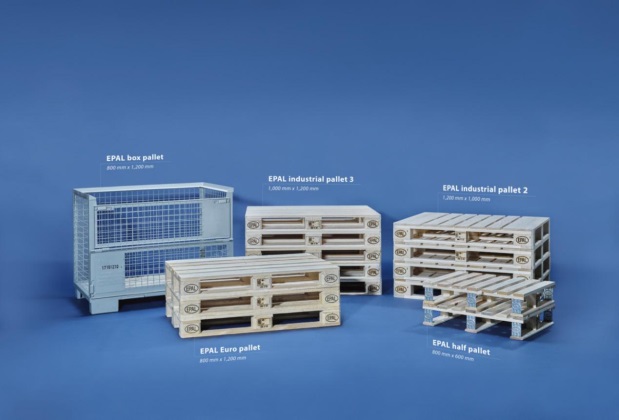 EPAL Universal Standard Serie

Geek+ Inc.
Geek+ will cover the entire industry chain including intelligent picking, intelligent handling, intelligent sorting, etc. It strives to provide reliable and innovative robot solutions, as well as comprehensive services integrating consultation, warehousing operation and distribution.

Wap Intelligence Storage Equipment (Shanghai) Co., Ltd.
WAP will showcase a new generation of automated high-density storage solution at the fair, which performs warehouse data management and automated operation through leading-edge pallet transporting eqiupment and stable warehouse control system.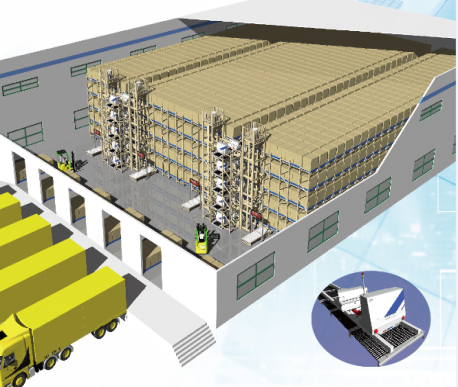 A new generation of automated, high-density storage solution

Sino-Pack 2019: Your Ideal Partner for Business Development
Packaging plays a significant role as the final step of manufacturing and the beginning of logistics. Sino-pack 2019 and the China (Guangzhou) International Exhibition on Packaging Products (PACKINNO 2019) will be held concurrently to provide integrated solutions, innovative and green materials to both logistics and packaging industries. The two fairs act as supportive partners of packaging and end-product enterprises in various industries, helping them seize unlimited business opportunities in this ever-changing market.

Show website: www.ChinaSinoPack.com / www.PACKINNO.com
Facebook: @SinoPack l @PACKINNO
Twitter: @SinoPack1 l @PACKINNO1
LinkedIn: @Sino-Pack l @PACKINNO

Please send us a specimen copy if you publish this text. Thank you!

Overseas Media & Visitor Enquiry:
Ms. Rebecca Lam/ Ms. Belinda Leung
Tel: (852) 2516 3510 / 3523
E-mail: printpack.hkpr@adsale.com.hk
Address: 6th Floor, 321 Java Road, North Point, Hong Kong

About the Organizer:


www.adsale.com.hk
Adsale Exhibition Services Ltd., one of the leading exhibition organizers, has organized mega international exhibitions in China for 40 years. Adsale is the organizer of CHINAPLAS, the Asia's No. 1 plastics and rubber trade fair. It also organizes Sino-Pack, PACKINNO, Printing South China and Sino-Label for more than 20 years.