Sino-Pack/PACKINNO2018 Concluded in a Great Success Leading to a Smart Packaging Future
Publish Date: 2018/04/04
The leading exhibition on smart packaging in Asia, the 25th China International Exhibition on Packaging Machinery & Materials (Sino-Pack 2018) and China (Guangzhou) International Exhibition on Packaging Products (PACKINNO 2018), were successfully concluded on 12 March 2018 at Area A of China Import & Export Fair Complex, Guangzhou, PR China.

The 3-day exhibition gathered over 600 leading exhibitors from 13 countries and regions. They showcased the latest technologies and demonstrated how to apply intelligence into packaging in a total exhibition area of 44,000sq.m. The one-stop sourcing platform attracted a total of 30,770 visitors, including 9,286 overseas buyers, from over 90 countries and regions, including Hong Kong, Malaysia, Russia, India, USA, Indonesia, Thailand, Taiwan, South Korea, Vietnam, Singapore and Japan, etc.

Special Highlights in Sino-Pack2018

Highlight 1: Demonstrations from Leading Smart Packaging Enterprises

ABB's IRB 360 robot's integrated visual system is able to identify the size, shape and location of the components, acting like an "eye" of a robot;

NACHI's highly precise machine arm MZ12 shrank the configured area by 17% and reduced the weight by 29%, achieving a better performance the other machinery in the same grade;

Staubli's TX2 robots series feature high safety and speed, redefines functions of robots;

Universal Robot's conveyer belt combines tracking, grabbing and palletizing to greatly shorten the time required for programming and system setting.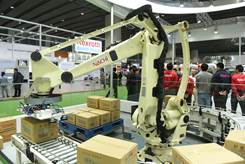 Highlight 2: To facilitate a one-stop sourcing platform in the packaging industry, four thematic zones were launched in Sino-Pack2018, namely the Smart Packaging, Logistics Packaging, General Packaging and Food Packaging. Different types of packaging were showcased in a more systematical manner.

Highlight 3: SF Technology made its debut in Sino-Pack2018. Under the theme of "Green Technology to Construct SF Intelligent Brain", comprehensive logistics and packaging solutions as well as integrated services and technologies of SF Technology, such as topology optimization technology and green recycling packaging were demonstrated. In addition, SF Technology hosted a new product launch featuring "Intelligence of Package" to explain their one-stop packaging solutions.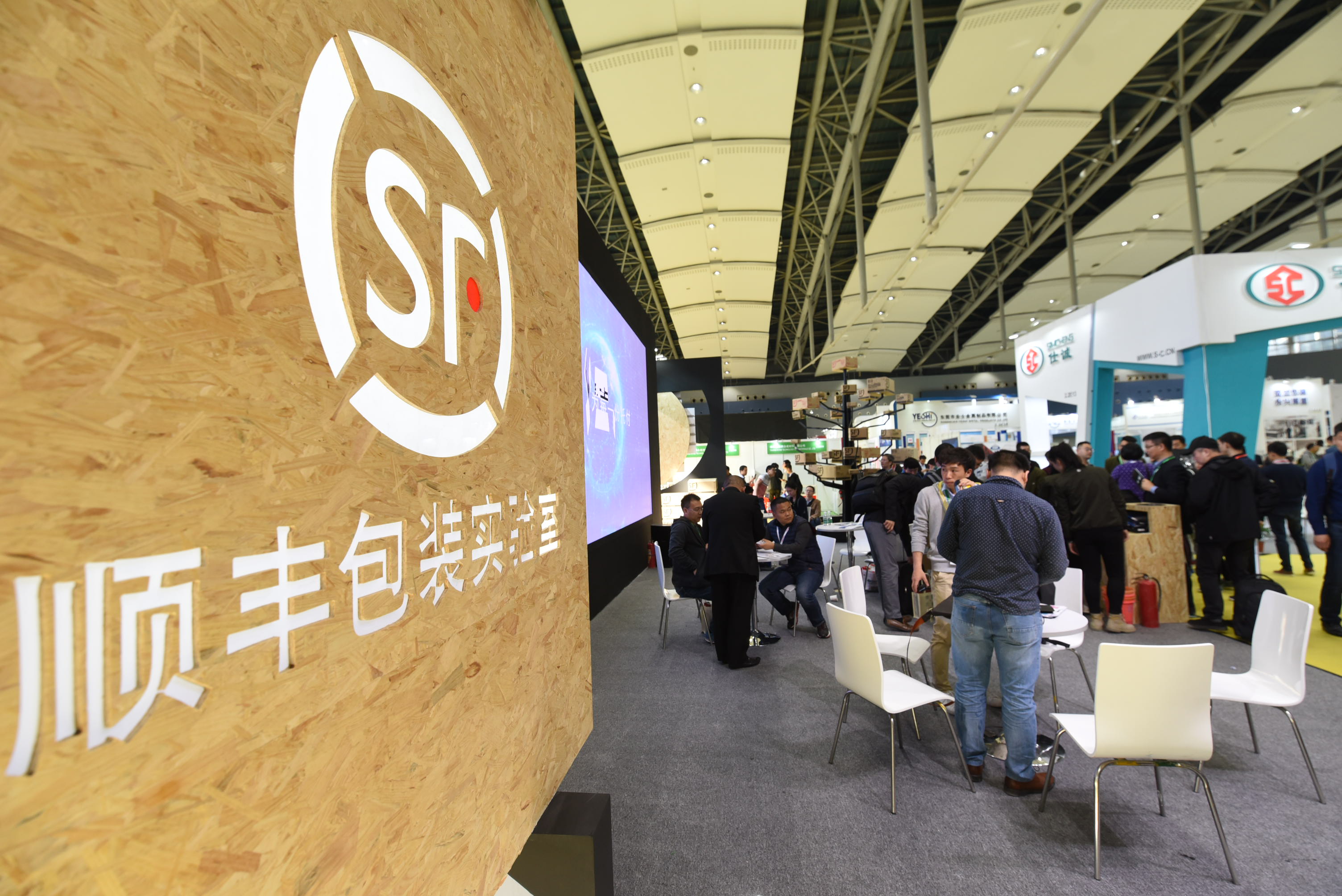 Highlight 4: Exhibits across the Packaging Industry Chain from Machinery, Testing, Components to ProductsZhongya, MULTIVAC, Labthink and Guangdong Mingyu brought the latest packaging technologies to Sino-Pack 2018. They provided comprehensive packaging solutions for industries spanning from food & beverage, daily chemicals, pharmaceutical, electronics appliances, logistics to e-commerce.

Highlight 5: In the two zones "Logistics Packaging Materials Zone" and "Innovative Packaging Materials Zone" of the concurrent exhibition, PACKINNO2018, a full spectrum of innovative and functional green packaging materials including ink, plastic packaging film and adhesive, were showcased under the theme "Innovation‧Green". This helped enhance the application of innovative materials and promote integration of green and packaging throughout the supply chain.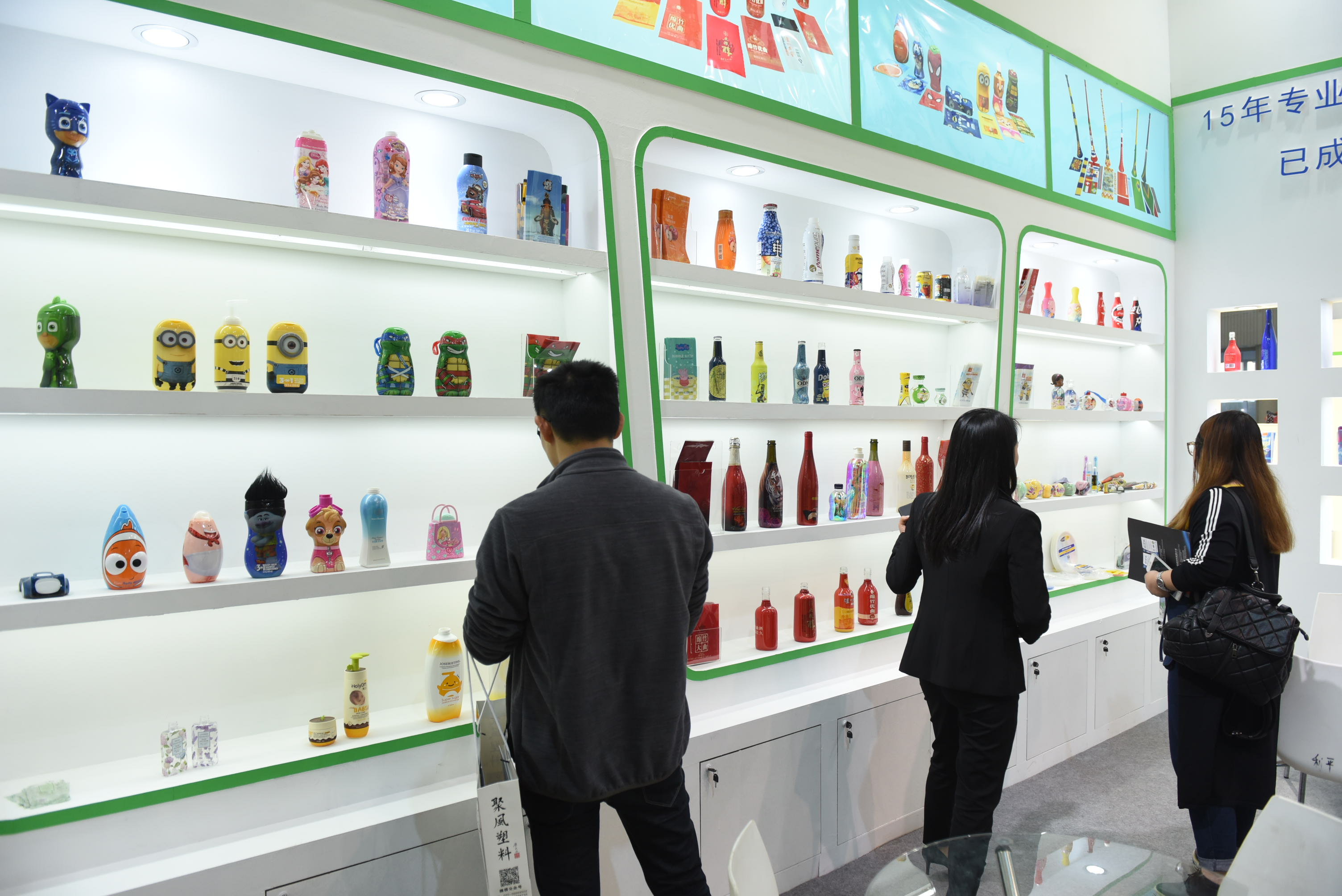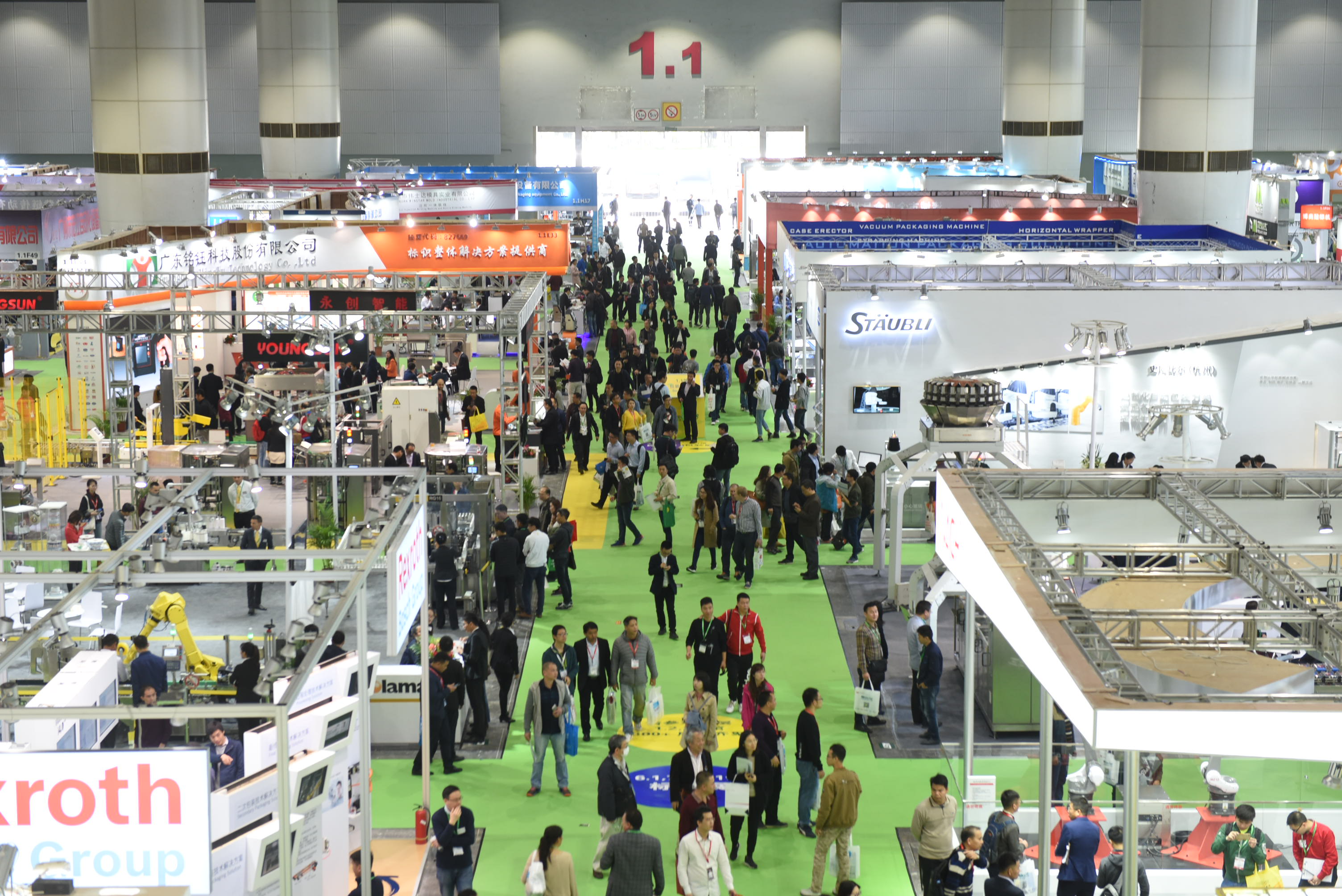 The exhibitor, Mr. Liu Shun Feng from Qingdao Dongping Junchuan Industry Automation Equipment Co., Ltd., was satisfied with the show, "our company has cooperated with Sino-Pack for several times. We are happy with the quality and quantity of visitors this year. We met several delegations which made our company more globalized. We definitely will join this exhibition in future."

Professional One-stop Sourcing Platform Well-received by Veteran Buyers

Companies sourced in the exhibition included Nitori Holdings Co., Ltd. from Japan, Unilever Thai Services Ltd. from Thailand and Maxim Group, Swire Group, LKK Health Products Group from Hong Kong as well as Far Eastern New Century Corporation from Taiwan.

Over 240 delegations of local and overseas end-user corporations and leading industry associations visited the exhibition. Overseas industry associations included Gift Association (Singapore), Tea Trade Association of Malaysia, Korea Packaging Association and Federation of Malaysian Manufacturers, etc. Local industry associations included Guangdong Procurement & Supply Chain Association, Bottled Drinking Water Association of Guangdong, Zhongshan Household Electrical Appliances Association, Shantou Cosmetics Association and Guangdong Food Profession Union, etc. Eight domestic corporations, Danone, Coca-Cola, Blue Moon, Baiyunshan Pharmaceutical, Huawei, Amazon, SF Express and BYD formed a visit group. Different parties exchanged their views extensively in the exhibition.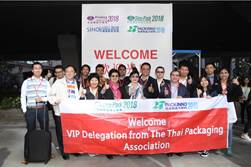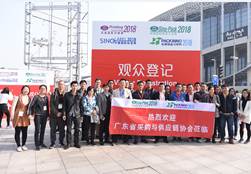 Mr. Zhang Wei, Project Manager of the Purchasing Department - Equipment and Mould from Whirlpool Product Development (ShenZhen) Co., Ltd, one of the representatives of the enterprise delegation, appreciated the overall arrangement of the fair, "the organizer is very responsible and helpful throughout the arrangements from greeting to guiding the delegations. The staff escorted us to the designated locations and saved our time. The laser code technology showed in the fair is useful."

Mrs. Mayuree Paklamjeak, Advisor of Thai Packaging Association (TPA) shared, "TPA highly appreciates the arrangements for the delegation from the organizer. The shows were fruitful and it benefited our businesses."

One of the buyers, Mr. David Foo, Managing Director from Daya Awana Industri Sdn Bhd, Malaysia was satisfied with the business matching services, "Application for business matching was easy to be done. Visitors can choose potential exhibitors in advance to save the time. It is efficient and convenient. At the same time, we are escorted by a designated staff. He helped us contact the exhibitors so I can focus on the visit and communication. "

Sharing of Smart Packaging Trends at Concurrent Events

Besides the presence of a large number of exhibitors, another highlight of the exhibition was the hot topics sharing such as "Smart Packaging, Smart Logistics," during the concurrent events. Industry experts shared the latest market trends including "The Application Prospect of Intelligent Packaging in Food and Pharmaceutical Industry", "Digital Supply Chain, Leading the New Market", "SF Technology New Product Launch - Intelligence of Package", "Declaration of Conformity and Practical Application of Food Related Products (Plastic Packaging)", "The Fresh Connection Guangdong Champion Guangdong Province" and "GBDO Design Award", etc. All these events unveiled the latest packaging technologies of various industries including food & beverage, pharmaceutical and logistics, helping companies explore new business opportunities.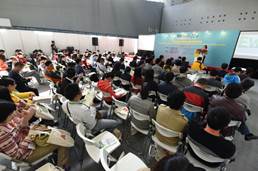 See You Again in Guangzhou
Sino-Pack2019 will be expanded with five halls interconnected for the first time, making it easier to visit. In the total approximate exhibition area of 52,350sq.m., it is expected to have over 700 exhibitors from 22 countries and regions, including USA, UK, Germany, Netherlands, Australia, Canada, Italy, Belgium, Sweden, Switzerland, Japan, Korea, Malaysia, Finland, Singapore, Indonesia, Turkey, India, Thailand, Vietnam, Taiwan, Hong Kong SAR, etc. More than 35,000 visitors are expected to visit the show. See you next year in Guangzhou!

For more information, please visit:
Show website: www.ChinaSinoPack.com / www.PACKINNO.com
Facebook: @SinoPack l @PACKINNO
Twitter: @SinoPack1 l @PACKINNO1
LinkedIn: @Sino-Pack l @PACKINNO

-End-

Please send us a specimen copy if you publish this press release. Thank you.

Overseas Media & Visitor Enquiry:
Ms. Belinda Leung
Tel: (852) 2516 3523
E-mail: printpack.hkpr@adsale.com.hk
Address: 6th Floor, 321 Java Road, North Point, Hong Kongwww.adsale.com.hk

About the Organizer:



Adsale Exhibition Services Ltd. possesses 40 years of staging international exhibitions in China and has become one of the leading exhibition organizers in this field. Adsale is the organizer of CHINAPLAS which is Asia's No. 1 plastics and rubber trade fair. Adsale's Sino-Pack, PACKINNO, Printing South China and Sino-Label exhibitions also have over 20 years' track record.