Sino-Pack Latest News:
SF Express VS Sino-Pack2018
A Big Showcase of Latest Logistic Technologies
Publish Date: 03-05 2018
SF Express, a well-known international and domestic courier company, provides outstanding courier service every day. The well-known economic magazine, "FORTUNE" has announced that SF Express ranked 28th in the "2017 China's Most Admired Companies List".

Sino-Pack2018 News: New Action Taken by Logistic Leader - SF Technology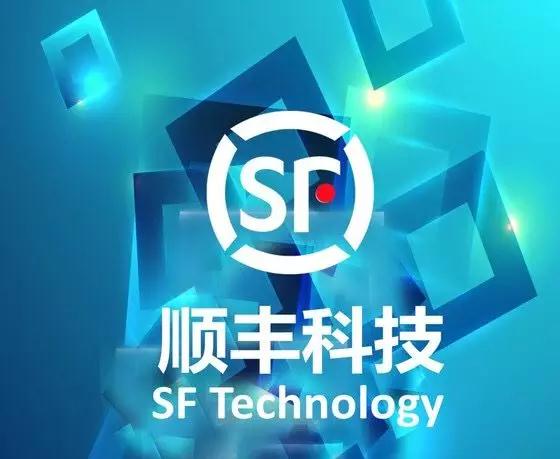 Sino-Pack Latest News: SF Technology will first debut at Sino-Pack2018, taking "Green Technology to Construct SF Intelligent Brain" as the theme of their showcase, featuring their comprehensive logistics packaging solutions and integrated service and technologies such as Topology Optimization technology and green recycling packaging which Industry players should not be missed.

Besides, SF Technology will hold a new product launch under the theme of "Intelligence of Package" at Sino-Pack2018! Are you facing trouble of how to reduce packaging cost? Are you still worried about how to wrap your product? SF packaging laboratory team will share their a one-stop packaging solutions at Hall 2.2 Booth M60, Area A in China Import and Export Fair Complex in Guangzhou on 10 March 2018 in the afternoon.

Why SF Express selected Sino-Pack2018 among all platforms
Sino-Pack is a leading packaging equipment exhibition, particularly outstanding in terms of the quality of intelligent and automated packaging exhibitors. In the past 25 years, Sino-Pack has committed to serve numerous of end-user manufacturers, such as food & beverages, daily chemicals, cosmetics, pharmaceuticals, electrical appliances, which established a consolidated foundation with rich industry resources. Moreover, the "Logistics Packaging Zone" is newly launched this year, showcasing different kinds of automated equipment and latest logistic technologies. Undoubtedly, Sino-Pack2018 becomes a not-to-be-missed business platform for China and international enterprises to develop & explore their business opportunities.

If you are engaged in the production industry and want to explore more intelligent products of the whole intelligent industry chain from the packaging machinery, logistics and warehousing equipment to the testing, components, packaging products and materials, please visit Sino-Pack2018!

Leading Logistic Industry Players Gather at Sino-Pack2018!
Breaking News! Various logistic machinery industry leaders will join Sino-Pack2018!



CIMC SOUTH, which has combined manufacturing and logistics services, will bring "Green and Efficient" logistic solutions to the automobile, food, energy, chemical, e-commerce, courier and home appliance industries; SEW will bring their latest ECDrives electric drum system, which has space-saving controller and simple debugging and maintenance to Sino-Pack2018; Schmalz will also showcase JumboPicker, a system attached to the forklift, assisting the operators to handle heavy objects and solving the grabbing and transportation problems.

In addition, Sino-Pack 2018 will organize various logistic forums concurrently. Logistic industry experts from SF Express, JD.com, CIMC and Quicktron will share the latest technologies and development in logistic packaging at "Digital Supply Chain, Leading the New Market" on 11 March, 2018 at Hall 2.2 Booth M60. Besides, numerous industry experts will discuss and share how to evaluate the supply chain effectively at "The Fresh Connection Guangdong Champion Guangdong Province" on 11 March, 2018 at Conference Room A in Baiyun Meeting Room, aiming to share the latest logistic packaging trend to help audiences to develop their company direction and strategies easily.

Checkout the 2018 exhibitors list and register to get free admission onsite!
The 2018 exhibitors list has been uploaded to the official show websites that visitors can check the list of exhibitors online. Trade visitors can register at the Visitor Registration Counter and present the filled form with 2 business cards to redeem a free admission badge.

About the Show:
Over 600 leading exhibitors from 13 countries and regions will showcase their latest products and technologies, covering the latest worldwide technology and equipment to the whole packaging industry chain. Do not miss this chance to upgrade your business at the largest automated packaging fair in China!

Show information:
The 25th China International Exhibition on Packaging Machinery & Materials (Sino-Pack 2018) 2018 China (Guangzhou) International Exhibition on Packaging Products (PACKINNO 2018)

Date: 10-12 March, 2018
Venue: Area A, China Import & Export Fair Complex, Guangzhou, PR China

Show website: www.ChinaSinoPack.com / www.PACKINNO.com

Facebook: @SinoPack l @PACKINNO
Twitter: @SinoPack1 l @PACKINNO1
LinkedIn: @Sino-Pack l @PACKINNO

This press release is issued by Adsale Exhibition Services Ltd. Please send us a specimen copy if you publish this text. Thank you!

Overseas Media & Visitor Enquiry:
Ms. Zoe Wan / Fiona Tsui
Tel: (852) 2516 3343 / 3523
Fax: (852) 2516 5024
E-mail: printpack.hkpr@adsale.com.hk
Address: 6th Floor, 321 Java Road, North Point, Hong Kong

Exhibitor Enquiry
China - Tel: (021) 5187 9766
Overseas - Tel: (852) 2516 3371

About the Organizer:



Adsale Exhibition Services Ltd. possesses 40 years of staging international exhibitions in China and has become one of the leading exhibition organizers in this field. Adsale is the organizer of CHINAPLAS which is Asia's No. 1 plastics and rubber trade fair. Adsale's Sino-Pack, PACKINNO, Printing South China and Sino-Label exhibitions also have over 20 years' track record.