Logistics Zones in Sino-Pack 2019
Support E-tailers in Handling High Sales Volume
Publish Date: 2018/11/21
This year, sales across the e-commerce platforms in China have reached a record high of 213.5 billion RMB throughout the day of "Double 11 Shopping Festival". Many giant e-tailers strived to get orders from all around the globe on that day. It is important to have well-developed logistics system and support that allow goods to be transported to different parts of the world quickly and accurately. Thus, enterprises, who aim at growing businesses, are aggressively looking for suitable machinery, resources and ideal partners whose services cover a wide geographical coverage.

The 26th China International Exhibition on Packaging Machinery and Materials (Sino-Pack 2019) and the China (Guangzhou) International Exhibition on Packaging Products (PACKINNO 2019), to be held on 4-6 March 2019 in Area A, China Import and Export Fair Complex, Guangzhou, China, establish designated zones to provide comprehensive solutions to e-commerce and logistics industry. Following the success in 2018, Sino-Pack 2019 will again set up the "eDelivery & Smart Logistics Pavilion" to showcase a wide array of smart logistics equipment and systems, such as warehousing system, AGV, forklift truck, transportation equipment, sorting equipment, cushion damping machine, shockproof machine, pallets, logistics packaging inspection, etc. The "Logistics Packaging Materials Zone" in PACKINNO 2019 will display a series of affordable materials and tools which protect products from being counterfeited and damaged by corrosion, shock and damp during the logistics process. Exhibitors include Shanghai Quicktron Intelligent Technology Co., Ltd., Guangdong WLOG Supply Chain Management Co., Ltd., Guangzhou Yonegy Logistics Automation Technology Co., Ltd., Beijing Geekplus Technology Co., Ltd., Wiair Corporation (SHANGHAI) Co., Ltd., Shenzhen Ok Packing Material Co., Ltd., Shenzhen Shiner Packaging Co., Ltd., Hebei Fangda Packaging Co,. Ltd., Guangzhou Sujiang Packaging Co., Ltd., Kunyuan Packaging Materials Company, Parimet Safepak (Shenzhen) Company Limited, etc.

Shanghai Quicktron Intelligent Technology Co., Ltd.




Quicktron commits to providing highly effective and flexible intelligent robotic solutions like intelligent picking, sorting and handling, in order to put fully automatic logistics warehousing into practice.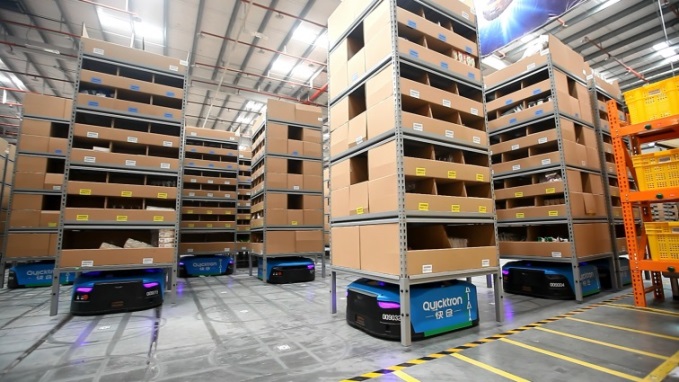 Guangdong WLOG Supply Chain Management Co., Ltd.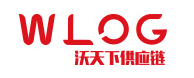 WLOG is an integrated logistics service provider which devotes to the innovation of logistics software systems and the management of warehousing, transportation, delivery and customer services, etc. It provides first-class personalized services to multinational corporation and leading enterprises in China.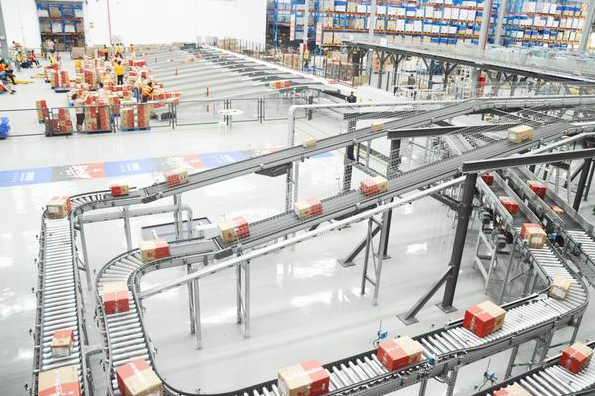 Guangzhou Yonegy Logistics Automation Technology Co., Ltd.


3 Main Businesses:
Intelligent Equipment: Lurking AGV, traction AGV, roller AGV
Intelligent Logistics: Laser forklift truck for warehousing, automatic warehousing
Intelligent Parking: Using AGV as carrier for smart parking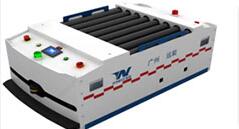 Beijing Geekplus Technology Co., Ltd.


Geek+ provides reliable and innovative robotic solutions, including intelligent picking, handling and sorting, which cover the whole industry chain. Moreover, it provides comprehensive supply chain services: supply chain consultation, warehousing operation and integration of warehousing and distributing.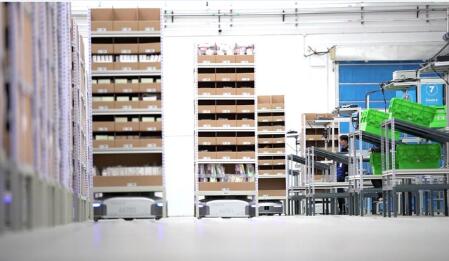 Logistics Conferences & Zones Provide Information in One Platform
Due to a rocketing growth in e-commerce and globalization, logistics systems, machinery, technology and materials are rapidly developing towards automation and environment protection. Therefore, the fair will organize multiple conferences covering different market trends including smart labels that made with Radio Frequency Identification (RFID) technology, express delivery, corrugated logistics as well as green e-commerce, to help industry players keep up with the latest trends.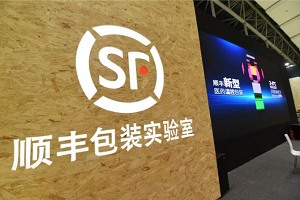 SF Technology organized a new product launching conference in Sino-Pack 2018, where the lab team introduced its one-stop solution.

In response to the hot trends of express delivery and e-commerce, the "Corrugated Zone" in the 26th South China International Exhibition on Printing Industry, which is co-located with Sino-Pack and PACKINNO, will be scaled up in 2019 to gather cutting-edge corrugated paper box production technologies. Meanwhile, the "RFID Zone" in the China International Exhibition on Label Printing Technology will bring together quality suppliers such as Muehlbauer, Chili, Point-link, Yuan Ming Jie and OSRFID to showcase RFID technology and its applications.

Register now to visit the above-mentioned exhibitions and enjoy the priority to participate in the featured conferences. In addition, business matching service will be provided for registered visitors to find business partners more quickly and effectively.

For more information about the shows:
Website: www.ChinaSinoPack.com / www.PACKINNO.com

Facebook: @SinoPack l @PACKINNO

Twitter: @SinoPack1 l @PACKINNO1

LinkedIn: @Sino-Pack l @PACKINNO

Overseas Media and Visitor Enquiries
Ms. Rebecca Lam/ Belinda Leung
Tel: (852) 2516 3510 / 3523
E-mail: printpack.hkpr@adsale.com.hk
Address: 6th Floor, 321 Java Road, North Point, Hong Kong

About the Organizer:


www.adsale.com.hk

Adsale Exhibition Services Ltd., one of the leading exhibition organizers, has organized mega international exhibitions in China for 40 years. Adsale is the organizer of CHINAPLAS, the Asia's No. 1 plastics and rubber trade fair. It also organizes Sino-Pack, PACKINNO, Printing South China and Sino-Label for more than 20 years.